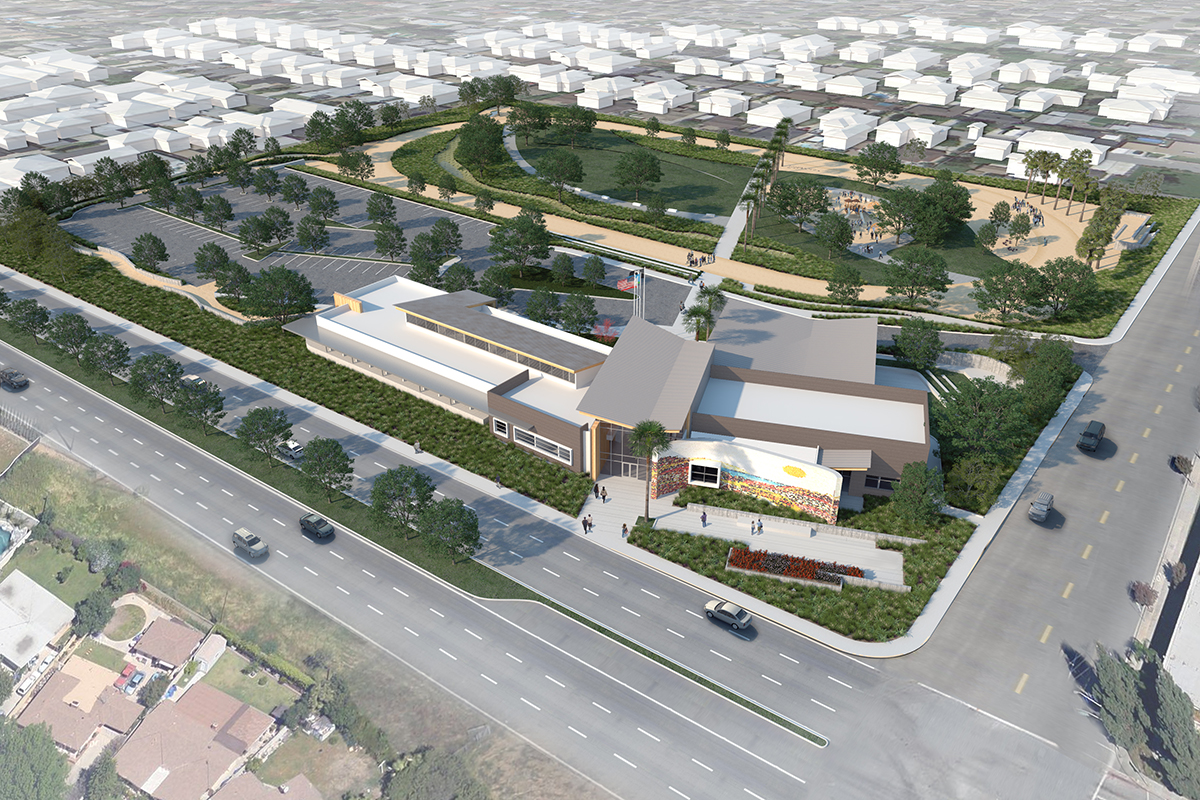 Whittier community center
The program addresses the challenge of a divided-use building, with an educational and counceling center for challenged youth opposite a large multi-use space, which the city can rent out.
A tall mixing chamber separates the programs, it's clear face inviting the public to explore their new community center. The lobby aligns with a path which bisects the adjacent gardens: a re-purposed sports field.